Tim Carlton MA Student Intern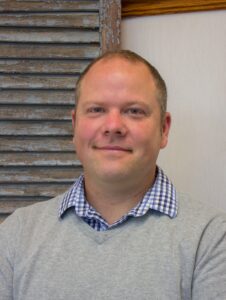 Life is a journey, one that was designed for us to live with purpose and have abundant life.  Yet while that may have been the design, we are impacted by the experiences we have had, words spoken to us or even the words we speak to ourselves.  I have recognized along life's journey we might find ourselves feeling stuck, discouraged, anxious, devalued or unsure which direction to go. Personally I have found my faith foundational in helping me discover freedom, hope, and purpose.  
I also found in my journey I recognized that I didn't have to walk alone and sought help from others.  As a counselor, I want to walk together with individuals, couples, and families.  To work through those life experiences, relational challenges and help find hope and healing.  While I know every one of my clients may have similar experiences, their journey is unique.  I am attentive to my client and listen to their personal story as it is an important part of providing the best care, and support in working toward living well!        
My life journey and experiences have included serving different individuals to communities by pastoring for 20 years.  Being married my wife and I have experienced the joys and challenges of marriage and parenting.  We have also added to our home through adoption and providing care for children through fostering. 
I am currently seeing clients on Mondays, Thursdays and Fridays for $50 per session. I look forward to assisting with your journey towards healing and wholeness!
Please call (608) 223-1506 x2 if you wish to contact Tim Carlton. Email should not be used for emergencies or urgent messages.
Client Registration (Please schedule an appointment before registering)