Carol Sokovich, MA LPC-IT RN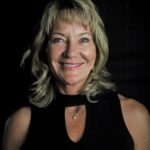 Professional Counselor
I believe people are uniquely valuable, inherently strong, and are not defined by their mistakes—these are truths I am passionate about helping clients embrace. From strengthening relationships to processing old wounds, my relatable, nonjudgmental approach helps clients feel safe and connected. Struggles my clients often face include grief and loss, stress, life transitions, depression, anxiety, trauma, abuse, and issues with self-esteem.
I am trained in Brainspotting and EMDR and have found including these evidence-based practices in sessions expedites the healing process and helps clients feel calmer with improved clarity. My experience as a registered nurse has deepened my appreciation of the interconnectedness of the psychological and biological aspects of each individual. Working as a neonatal intensive care nurse gave me a passion for the transition to parenthood with its inherent difficulties, and after raising my four sons, I returned to nursing in the area of mental health because I had experienced first-hand the benefit of working with a therapist. My husband and I have lived in beautiful Wisconsin over twenty years.
C.S. Lewis observed, "You can't go back and change the beginning, but you can start where you are and change the ending." If you need help, muster the courage to choose a therapist and make an appointment; your life is precious and changing your path is worth the fight.
I work under the supervision of Lori Nebel, LPC, and am accepting individual clients, couples, and families. My sessions are $75 and can be paid with cash, major credit cards, and debit cards.
Please call (608) 223-1506 x 5 if you would like to make an appointment with Carol. Email should not be used for urgent messages or emergencies.
Client Registration (Please schedule an appointment before registering.)